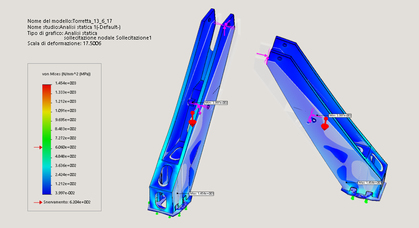 Luigi Enrico Nocera's Mechanical Engineering Studio supports the Companies in several tasks, from the all-inclusive design to the standard update consulting

Consulting

The constant study of the product standards and the continuous update thanks to the courses of the main Italian Standard Body are the tools that the Luigi Enrico Nocera's Mechanical Engineering Studio makes available to the Companies to help them to build a machine compliant to the safety and reliability Standards and Market requirement.

A machine arises from an idea that over time changes as the sketch on the sheet is modified.
Luigi Enrico Nocera's Mechanical Engineering Studio has always in his mind and heart the blank sheet where sketch and define a successful project that evolves with the 3D CAD technology.
This is the main instrument to make true a promising idea with the motion analysis and the structural stresses calculation with the finite elements method (FEA). By using these systems, the machine behaviour can be tested before its construction, without time and materials waste.
Your Company will be then more competitive on the Market.